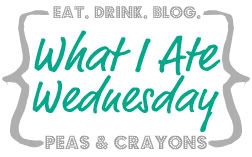 I started my Psychiatry clerkship this week, and I actually love it. It's kind of odd, and it's remarkable the spectrum of people and problems. Medicine is a job where I'm
supposed
to ask every difficult question I know, about stressors, drugs, relationships, depression etc. Psychiatry takes all of that and makes it the focus. I think it's kind of great.
One of the best parts? Our "Instructions to Students" written by the residents on the ward I'm working on say, "Make sure you eat lunch, we're not surgeons here!"
Music to my ears. And so, I ate.
Breakfast: Overnight Oat Chia Pudding with Strawberries and Bananas.
The night before: Combine 1/3 cups oats (26 g) with 5 oz. almond milk and 10 g (about 2/3 tbsp) chia seeds. In the morning, top with fruit.
Morning Snack: Chocolate Coconut-Dipped Luna Bar.
My favesies.
Lunch: Hummus, Vegan Turkey, Bell Pepper Sandwich on Trader Joe's Wheat Fiber bread.
Afternoon Snack: Orange
Afternoon Snack #2: Trader Joe's Soy Vanilla Ice Cream Sandwich.
Again, many thanks to my Dad for all my great Trader Joe's food this week.
Dinner: Roast Sweet Potato and Onion with Rosemary.
Slice sweet potato in 1/4 thick rounds and slice onion in wedges. Toss with olive oil, dried rosemary and salt. Roast at 425 degrees for 40 minutes, stirring every 15 mins or so. Season with salt and pepper to taste.
Any experiences with psychiatry? Any myths you want me to verify or deny?